5.1 X-ray Diffractometer (XRD)
XRD is a method for the phase identification of various types of materials which have a crystalline nature. Analyses of the powdered and bulk samples up to a maximum of 10 cm height can be carried out on selective points by the XRD instrument in Central Research Laboratory.
Application fields:
Identification of the inorganic pigments found in the paints of building materials and artworks
Phase analyses of building materials such as mortars, plasters, stones, bricks and cement
Mineralogical analyses of geological materials such as rocks, soils and clays
Mineralogical analyses of terracotta and ceramic artefacts recovered from the archaeological excavations
Analyses of metals and alloys
Analyses of traditional and advanced ceramic materials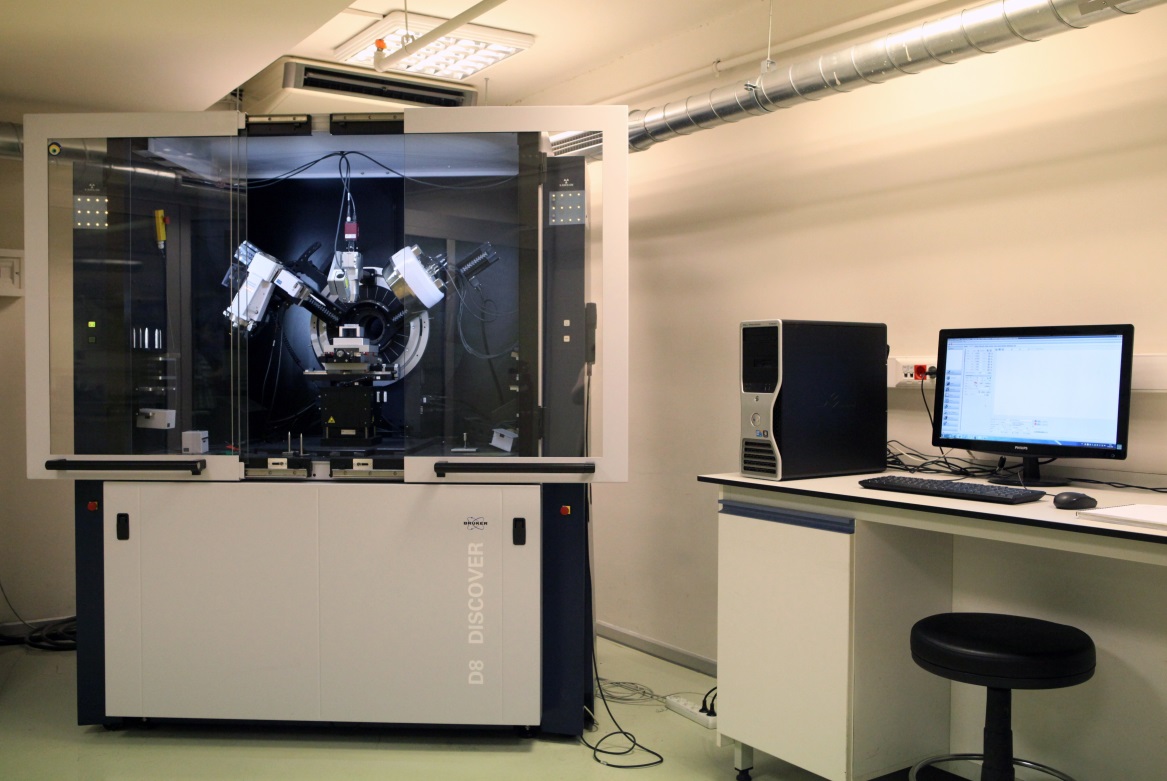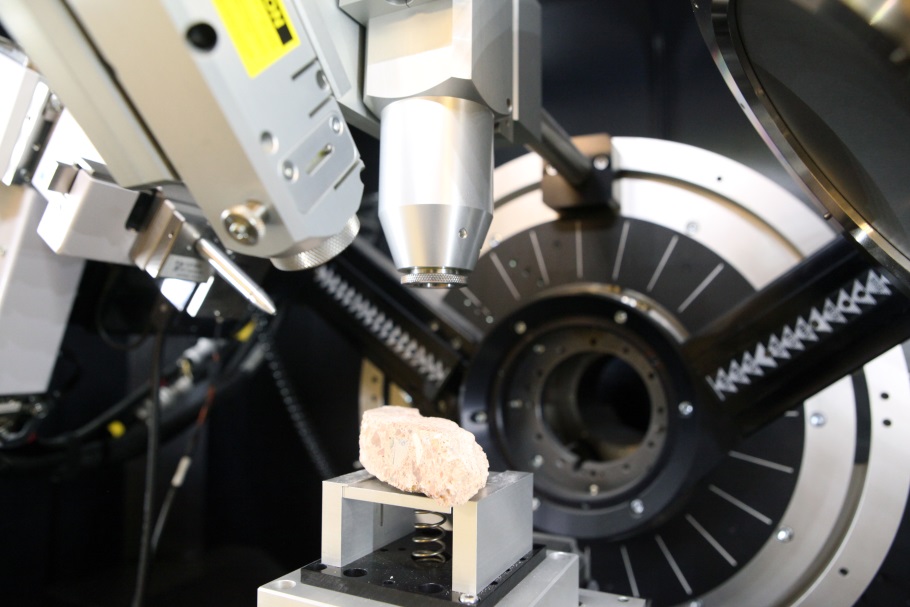 5.2 Micro-X-ray Fluorescence Spectrometer (µ-XRF)
The semi-quantitative elemental analysis of various types of materials between sodium-uranium is performed and elemental distribution maps of the selective areas can be obtained on the material samples by the use of µ-XRF. The instrument with its open designated spectrometer head is particularly used for the in-situ non-destructive analysis of cultural property and artworks such as paintings, ceramics, glasses, metals and manuscripts that cannot be moved or sampled at the museums.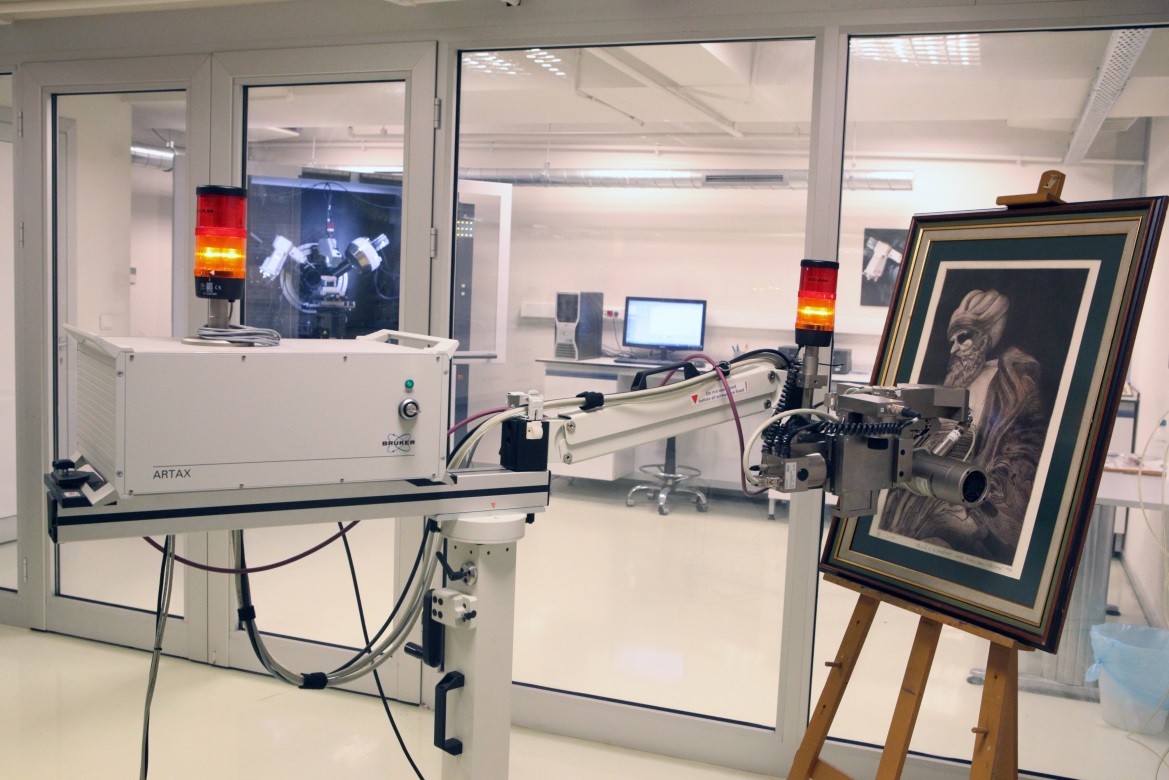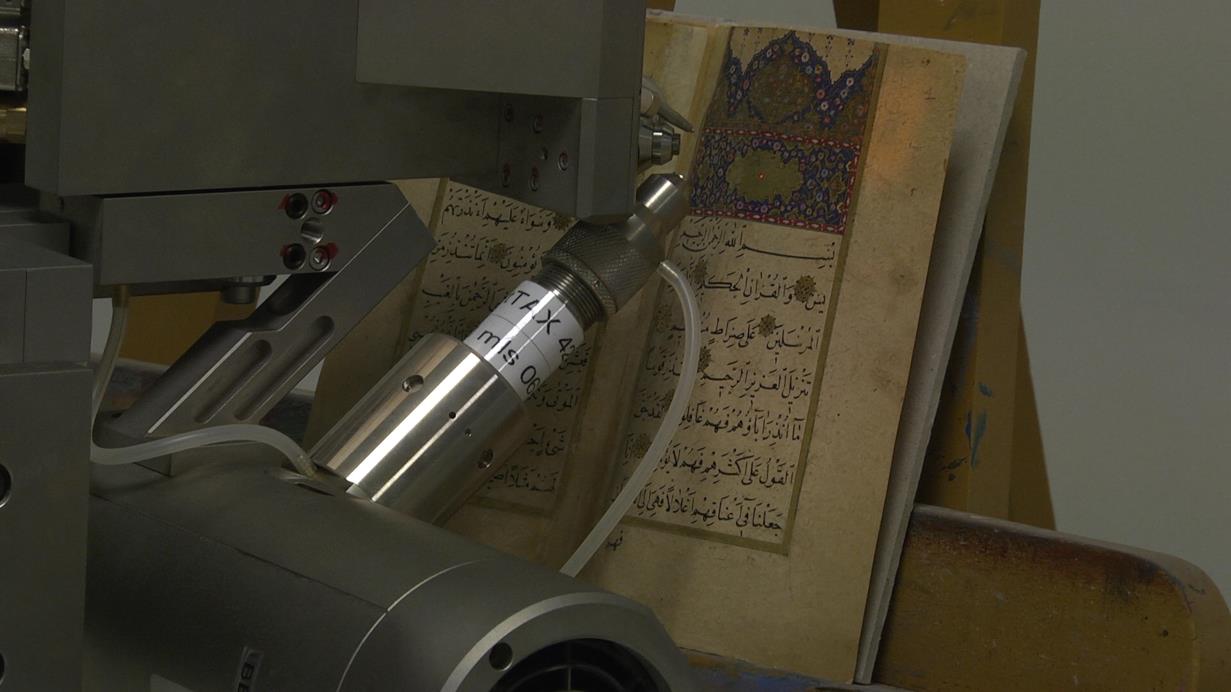 Instruments
Bruker D8 Discover X-ray Diffractometer
Bruker ARTAX 800 µ-X-ray Fluorescence Spectrometer